The key is confidence
Main Street Scholars is a fully accredited private prep school for grades 7–12. Our academic approach is personalized, collaborative, interactive, and designed to encourage students to stretch themselves in new ways. We honor the talents, learning styles and interests of all our students and blend a structured core curriculum with interesting electives and customized courses. And, because our class sizes range from 1:1 to 1:6, every child has a "front-row seat," making learning more focused and active.
College-model high school
Students in our college-model high school earn approved credits to fulfill a minimum of 150 units as required for high school graduation by the State of California, though students usually complete 200+ high school credits through a combination of high school and college classes.
Students choose high-school-level classes taken at MSS as well as college classes taken at one of the three community college campuses in San Mateo, combining these credits to fulfill high school graduation requirements, and college admissions credit.
Classes taken at the colleges are weighted heavier than high school classes. For example, a one-semester college chemistry equals a one-year high school class.

Courses taken at the community college earn real college credits; college classes taken for high school credit also fulfill requirements for a college or university degree.

Some of our graduates have skipped their freshman year entirely, enrolling in a four-year university as sophomores.

Students can choose high-interest or passion classes that may not be transferable to a four-year degree, but give students the opportunity to engage in work they care about, helping them decide between a passion and a hobby while collecting credits for high school graduation.

MSS students learn to manage multiple courses, help create and manage their own schedules and, as a result, are uniquely positioned to succeed in their post-secondary education.

MSS students gain a better sense of their educational futures as they decide whether to work towards a technical college degree or trade certification, an Associate of Arts degree (AA), transfer to a four year university (BA), or directly enroll as a four-year university student (BA).
Junior high
Our junior high school is also based on a college model, where requirements are known and understood, followed by developed goals.
Students in grades 7–9 focus on and develop their organizational and time-management skills as they pursue a rigorous curriculum and high-level electives that reflect the students' interests, leading to a clearer path in high school.
Students play an active role in planning their educational paths. In making choices, these young people discover who they are in the world; as they discover they are the agents and authors of their own lives, they begin to see why their education matters.
MSS values
Main Street Scholars emphasizes learning outcomes, with our VALUES program providing clarification and objective measurement of what all students should know, understand, and be able to do in the process of their learning.
V

oice


A

gency


L

isten


U

tilize


E

ngaged


S

tay the course

MSS believes that intentionally giving students a voice in their own education allows them to go from "just school" to agency over their learning; building a team around each which focuses on them attaining student agency.

Students learn to listen to themselves and others on their team to ensure their learning their has the best possible (predictable) outcome. They value who they are and what they are trying to achieve.

Students utilize the skills they learn to create opportunity for themselves as defined by the graduation requirements. They learn to use their learning to realize their dreams.

When students are engaged in their learning process, they realize the value their education will bring them throughout their lives. They want to do more and they want their work and effort to count.

Students who stay the course can depend upon themselves and their team to get the job done, get the goal met, get the dream realized.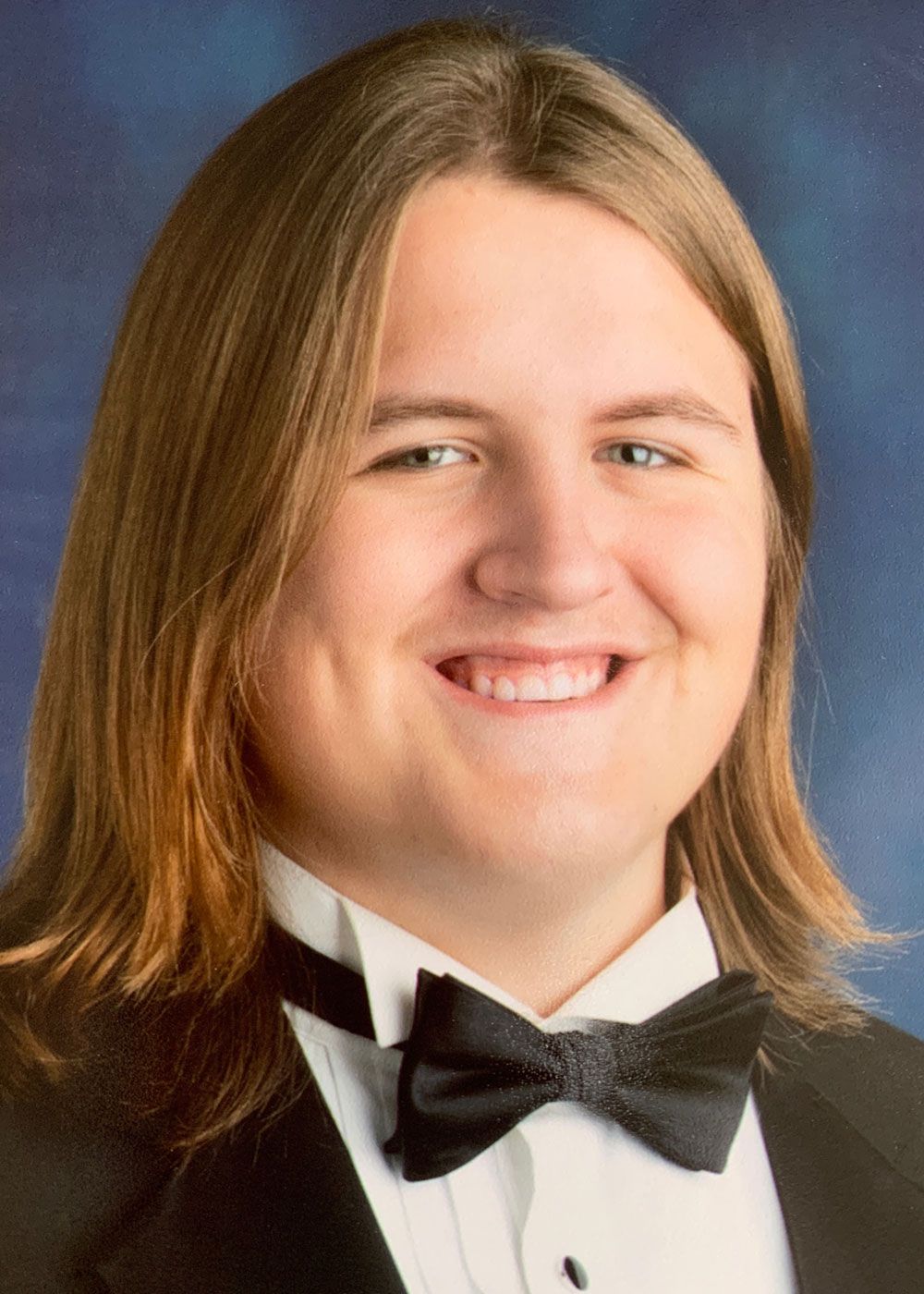 Kai began at MSS as an 8th grade student after being homeschooled for 1.5 years. Starting in 10th grade, he chose to do concurrent enrollment, taking classes at the local community college while continuing his high school work at MSS. He spent six semesters in junior college earning 55 college credits (39 will transfer with him), and was on the Dean's list for five semesters, earning a 4.0 in three. Accepted at every school to which he applied, Kai was ranked as a Merit Scholar by 11 different universities and offered Merit scholarships by seven. He eventually chose Juniata College in Huntingdon, PA, because he can continue to customize his education as he pursues a degree in history. Juniata's study-abroad program also allows a student to choose a campus anywhere in the world; Kai is considering Paris, Rome, and Athens.
Kai became an Eagle Scout in January 2019, and graduated high school five days after turning 18. This confident young man was accepted into four law schools—all with scholarship offers—and hopes to one day sit on the Supreme Court. He epitomizes what a hardworking, determined student can achieve when given the opportunity. Supported by his team—MSS, Liz Murphy, and his parents—Kai blazed his own pathway to success.
You may read more about how Kai customized his education in this article from the Half Moon Bay Review.