We're part of your team
At MSS, personal attention is fundamental to a student's success and lies at the forefront of every student-coach relationship.
Working with both students who are struggling academically and high-achievers looking to improve their learning efficiency, we use fresh and creative ways to deepen understanding of class material, which has a profound impact on our students' abilities to thrive at school and beyond.
Customizing strategies for each student's unique learning style, our academic coaches focus not only on improving grades and increasing test scores, but also on building confidence and developing valuable skills that last a lifetime.
Each coach is carefully selected through an extensive hiring process and receives ongoing professional development to ensure our families get the best support and, ultimately, the best results.
Center hours
In person | 9 am – 7 pm
Remote | 9 am – 7 pm
Please use the button below to schedule a session.
Main Street Scholars provides individual academic coaching for all students grades 7–12 and college-level. In one-on-one, hour-long sessions we offer support in all courses offered by Cunha Middle School, Sea Crest, Wilkinson, Half Moon Bay High School, and all local elementary, private, and Catholic schools in the greater San Francisco Bay Area.
English
English I — Advanced

English II

English II — Advanced

English III

AP English Language and Composition

English IV–Expository Reading/Writing

AP English Literature and Composition
Math
Algebra Readiness

Algebra I

Advanced Algebra I

Algebra II

Advanced Algebra II

Geometry

Advanced Geometry

Pre-Calculus

Advanced Pre-Calculus

AP Statistics

AP Calculus AB

AP Calculus BC
Social Studies
World Studies

AP Human Geography

World History

AP World History

United States History

AP United States History

American Government/Economics

AP American Government/Economics

AP Psychology
Science
Earth Science

Biology

AP Biology

Chemistry

AP Chemistry

Physics

AP Physics II

AP Environmental Science
World Languages
French

German

Italian

Spanish
Pricing
Pricing for 2023–2024 fall term. Prices listed are per hour.
Grades 11, 12
Test prep
As schools turn away from the test requirement, MSS has turned its focus to more general coaching. However, please contact This email address is being protected from spambots. You need JavaScript enabled to view it. for more information if test prep is your specific need.
Anticipated 2023–24 test dates
Always confirm test dates at the college board or ACT web sites.
ACT
September 9, 2023
October 28, 2023
December 9, 2023
February 10, 2024
April 13, 2024
June 8, 2024
July 13, 2024
SAT
August 26, 2023
October 7, 2023
November 4, 2023
December 2, 2023
March 9, 2024
May 4, 2024
June 1, 2024
Successes
Main Street Scholars students have been accepted to the following schools:
Cal Poly
Gonzaga
Juniata College
LMU
Manoa
Northern University of Arizona
Northwestern University
Oregon State University
Portland State University
Rensselaer Polytechnic Institute
St. John's
SFSU
Santa Clara
Sonoma State
UC Berkeley
UC Davis
UC Irvine
UCLA
UC Santa Barbara
University of Hawaii
USC
UC Santa Cruz
UC San Diego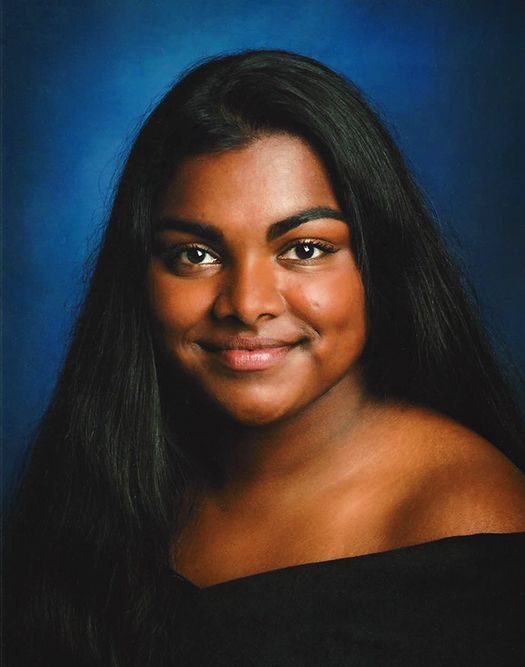 Aneesha came to MSS after her freshman year at HMBHS. Though determined and hardworking, her grades reflected her struggle with reading, organization, and test-taking. We worked with Aneesha to build her confidence and skills throughout high school. Aneesha worked with Liz Murphy to hone her college application while studying to improve her SAT scores. The last semester of her senior year was her best; she blossomed, her confidence was noticeable and she felt very capable.
Aneesha was accepted by a number of colleges. She chose to attend Portland State University, working toward an Environmental Science Degree in the Honors program. As a rising sophomore, she earned a Research Experiences for Undergraduates (R.E.U.) Internship, granted by the National Science Foundation. During this time, she was part of an atmospheric research team that studied diesel emissions in the Portland area and presented the team's results at the American Geophysical Union 2018 Fall Meeting, in Washington D.C. Aneesha continues to excel as a student that truly cares about the environment and her community. She has traveled to many countries and would like to work in the Peace Corps. She says, "I have every intention of using my degree to work towards remediating issues that affect those who suffer from environmental injustice."